An Old Restaurant on a Gravel Road! You Bet!
October 19th, 2018
We found The Old CookStove Restaurant in a book a friend had given me called 'Alabama Back Road Restaurants and Recipes". It was listed as a family buffet-style restaurant in the middle of Mennonite country on one of the only gravel roads in Morgan county. A gravel road AND a restaurant, both favorites we look for!
It seems the old country buffet restaurants aren't as common as they used to be. A place where people come sit a spell and eat, but not just eat, to visit. A place where the servers know the customers by name, and might even know their "usual". There's something about sitting around a table and sharing a meal with others. It's more than eating, it's sharing life.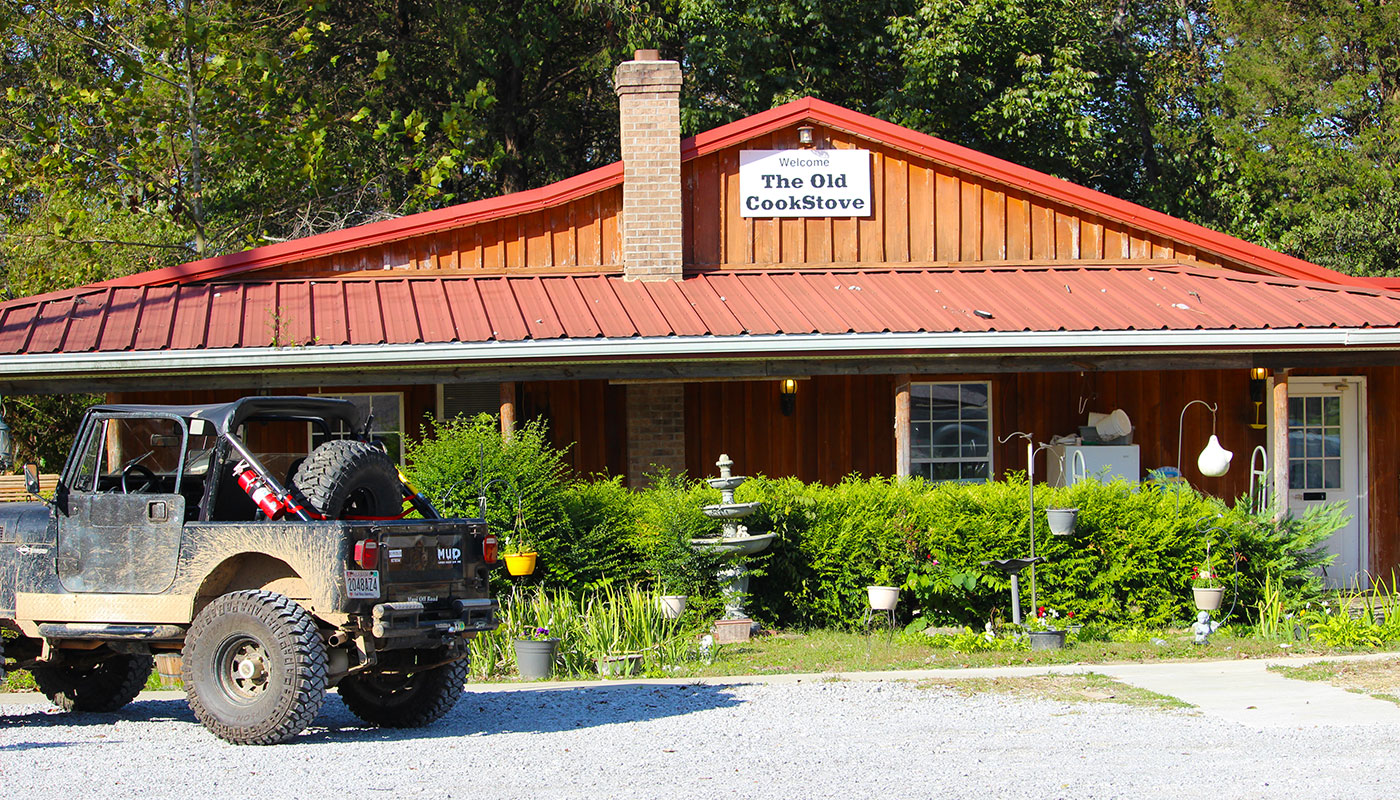 The restaurant is well marked off of Morgan County Road 55 on a little gravel road named Reeder Road. The gravel road up to the restaurant was not as long or scenic as we had hoped, but still added to the overall charm. The restaurant was in a quaint country home setting and for a small restaurant, it had an impressive spread, with a well stocked salad bar, meat, meat and more meat, more veggies to mention and a dessert bar with homemade ice cream! What more could you want? Poke tried most everything and rated it with 4 napkins, with some items even higher. He really thought the meatloaf was delicious, and carrots that melted in your mouth. And give him some cobbler and homemade ice cream still in the churn, and well, he's done!
I loved looking at the Mennonite wares, quilts, purses, jams/jellies, cakes and candles. I could've spent quite a bit just on quilts alone, they had some beautiful ones! And the old cookstove was right there in the middle of things, which just screams country charm!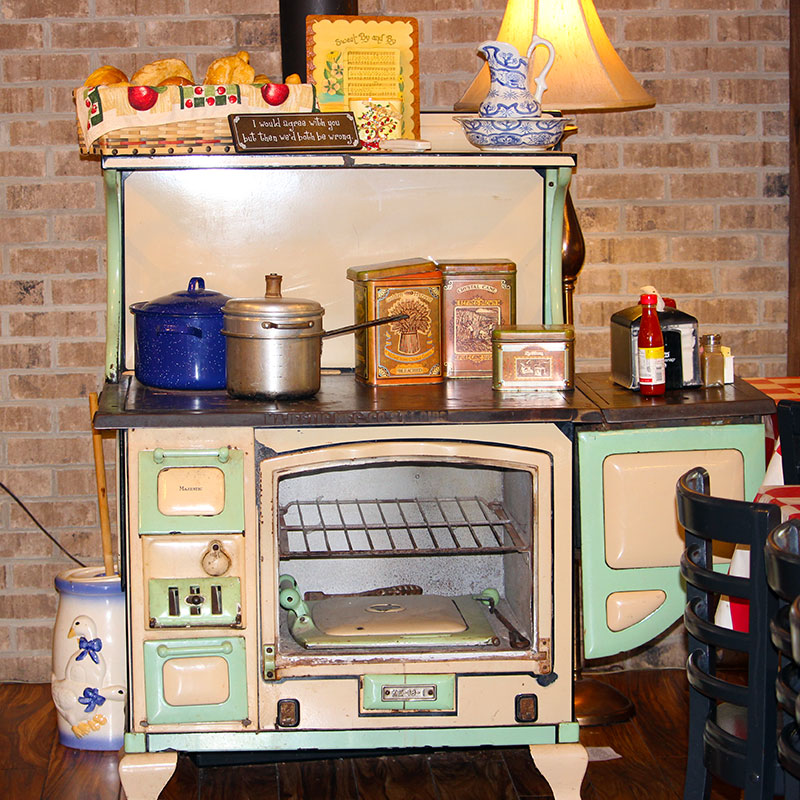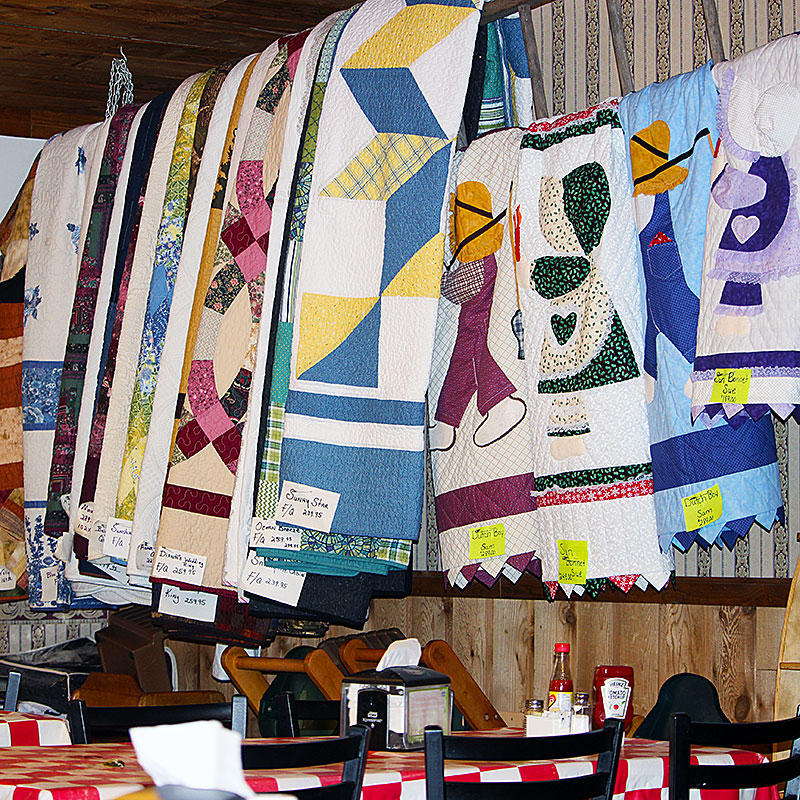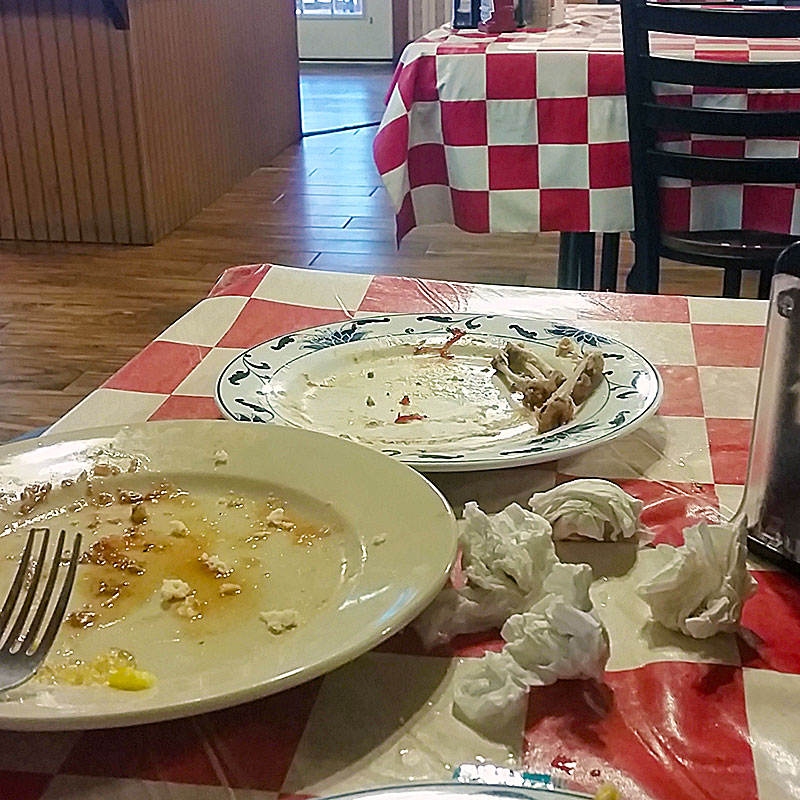 They seemed to have a constant stream of regular customers and we could see why. We enjoyed some time sitting on the porch after our meal before loading up in Daisy for the drive home. There were plenty of places to sit and let your meal settle. Now that I'm home, maybe I should really go back for a few of those quilts, I mean Christmas is coming very soon, and a beautiful quilt would make a great gift, don't you think? Oh and some of those sweets! Well, looks like a trip back might be in order... see ya there? It's a charming little treasure, just around the corner.
A Great Cause and a Great Burger
September 1st, 2018
Every now and again we like to plan a destination for our travels, nothing fancy and something off the beaten path, cause that's just how we like it. After some searching for a unique place to visit we came across Old Delina Country Store. It fit the bill perfectly, off the main roads, great reviews for their hamburgers, fried pies and more character than you could shake a stick at... plus a great history.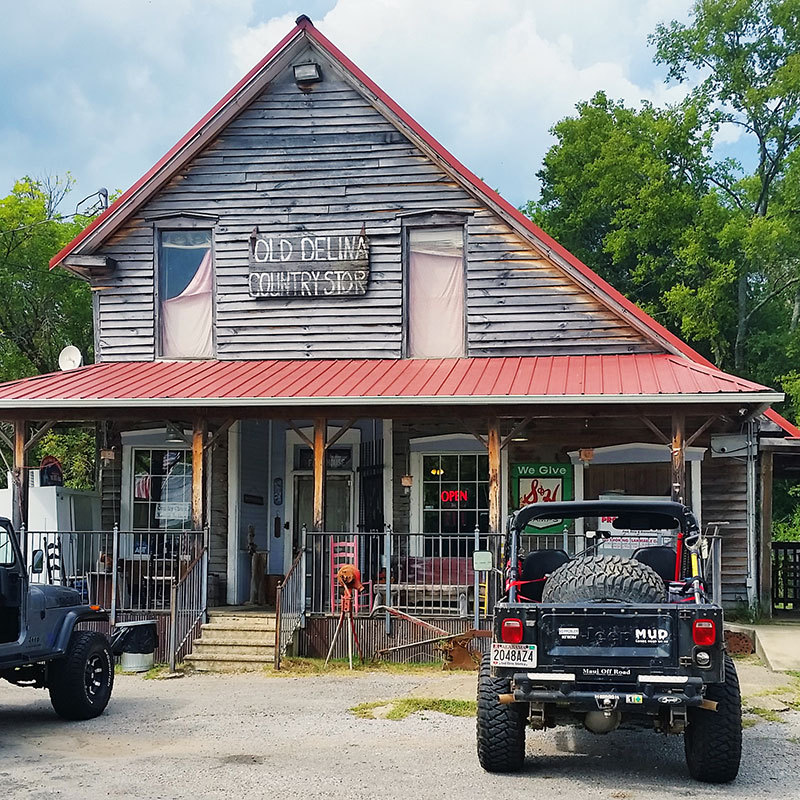 It's a 125 year old country store that sits at a crossroads where three stores once operated, Old Delina is the only store remaining in business. It was once, and still is, a place for gathering, catching up on the town's news and enjoying breakfast, lunch or dinner. It's full of interesting items for sale from the past and includes a beautiful old squeaky wooden floor, wooden planks for walls and tin ceiling. Not to mention the great old fashioned burgers! (Poke gave them a four out of five napkins). The staff was extremely friendly and attentive, even visiting with us for awhile.
We learned from their Old Delina Facebook Page, that they are big supporters of Toys for Tots. On September 29th, they will have a Toy Run - all riders welcome, sign up at 9:00 AM and depart the store at 10:00 AM. The event includes a Cruise-In for the kids including cars, trucks, bikes and tractors and a Silent Auction with winners announced at 2:00 PM.  All toys and proceeds to benefit Marshall, Lincoln, and Giles counties children. For more information contact the Old Delina Country Store at 931-659-6958 and ask for Jac.
This is their third annual event, if you miss it this year, put it on your calendar for next year.