A Great Cause and a Great Burger
September 1st, 2018
Every now and again we like to plan a destination for our travels, nothing fancy and something off the beaten path, cause that's just how we like it. After some searching for a unique place to visit we came across Old Delina Country Store. It fit the bill perfectly, off the main roads, great reviews for their hamburgers, fried pies and more character than you could shake a stick at... plus a great history.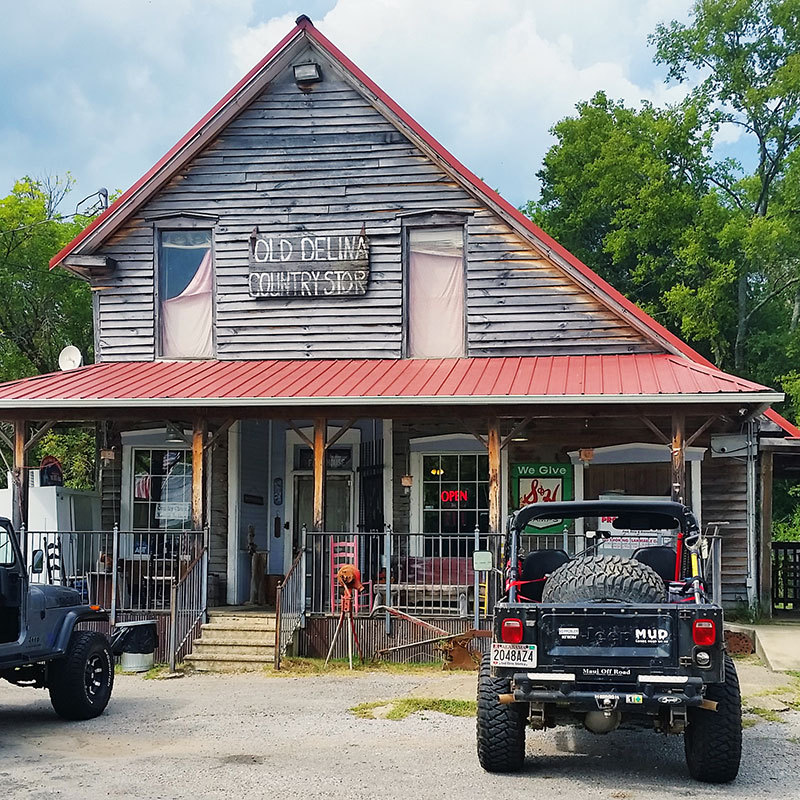 It's a 125 year old country store that sits at a crossroads where three stores once operated, Old Delina is the only store remaining in business. It was once, and still is, a place for gathering, catching up on the town's news and enjoying breakfast, lunch or dinner. It's full of interesting items for sale from the past and includes a beautiful old squeaky wooden floor, wooden planks for walls and tin ceiling. Not to mention the great old fashioned burgers! (Poke gave them a four out of five napkins). The staff was extremely friendly and attentive, even visiting with us for awhile.
We learned from their Old Delina Facebook Page, that they are big supporters of Toys for Tots. On September 29th, they will have a Toy Run - all riders welcome, sign up at 9:00 AM and depart the store at 10:00 AM. The event includes a Cruise-In for the kids including cars, trucks, bikes and tractors and a Silent Auction with winners announced at 2:00 PM.  All toys and proceeds to benefit Marshall, Lincoln, and Giles counties children. For more information contact the Old Delina Country Store at 931-659-6958 and ask for Jac.
This is their third annual event, if you miss it this year, put it on your calendar for next year.