Arrowhead in Mooresville, AL
November 5th, 2018
On a random road trip we found ourselves in the sleepy little town of Mooresville, AL towards evening. The little town is home to 1818 Farms, a bicycle shop called Southern Carnage, a little coffee shop called JaVa Mooresville and a candy shop called Lyla's Little House. All worth of a visit, but all closed at the time we arrived.
Heading West almost to the end of Old Highway 20, there is a small road marked "Arrowhead". This small road turns gravel rather quickly and after running through some woods and fields ends up winding along the banks of what we thought was the Tennessee River, but later discovered it was Piney Creek. The main attraction to the area, as we found out by the trucks with boat trailers we passed, was the Limestone Creek Boat Ramp just North of where Limestone Creek runs into Piney Creek. Apparently along the way we passed Center Star Cemetery and even though it was dusk we don't remember seeing a sign. This area definitely deserves another visit earlier in the day.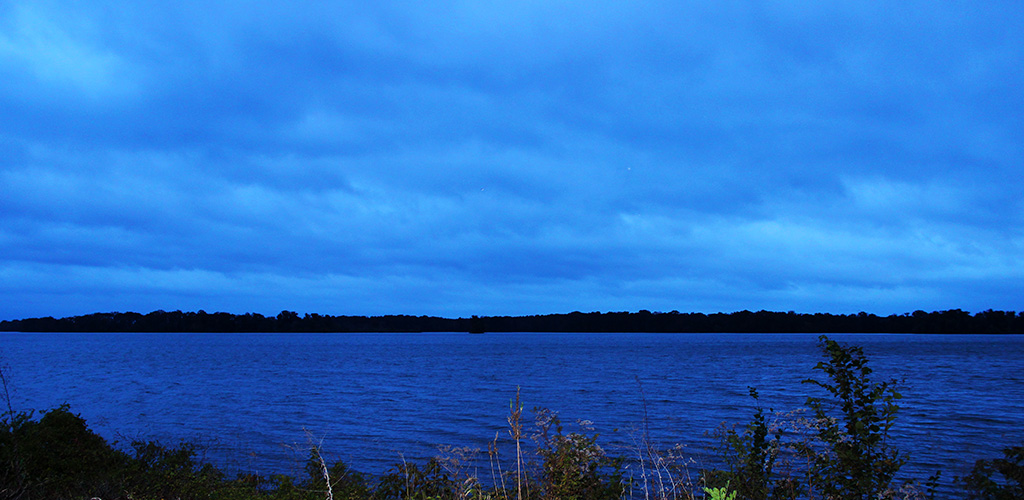 A Gravel Road Worth the Trip
September 1st, 2018
Very seldom do we come across a gravel road that we don't turn on and see what treasures it might hold. And today was no exception! The road was marked with a public street sign, "J.D. Suggs Rd", and Poke didn't hesitate. Just after being on the road several hundred yards, I mentioned maybe it wasn't public, but a private road. Sure as I'm sitting here, as soon as I got the sentence out of my mouth, we heard gun shots!! This could be it, this could be how it ends! But as we rounded the corner, we saw a couple of men and their kids shooting out in a large field, but not at us!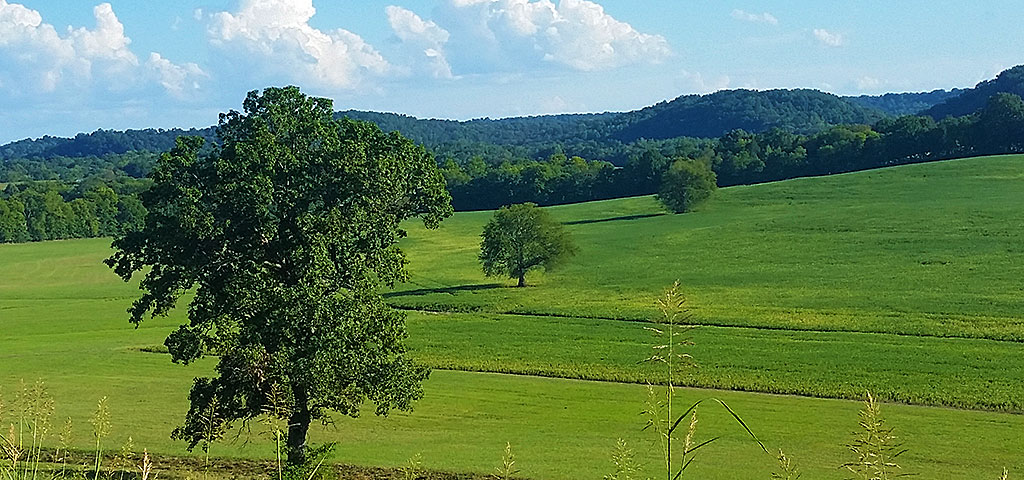 This road was just beautiful with open fields, crops, cattle and tree lines. And very few houses, but what it might have lacked in number, it made up for in beauty. The homes were gorgeous! I would have loved to stop by the old (and perfectly remodeled) plantation home and ask the owners about the history of the homes and land. Right down to "Where do you work? Or shop?" How far do they have to drive and how often do they go? Same with their jobs! Am I the only one that thinks those things? Probable so…
In any case, I am certainly glad there are gravel roads like this one. Sometimes a trip down an ol' gravel road is just what ya need. It's like one of John Muir's quotes, " Of all the paths you take in life, make sure a few of them are dirt."
On this particular road, we found a treasure in the form of Hobbs Bridge. Check it out on the next blog.
Hidden treasures, just around the corner… on a dirt road.
Around The Corner
June 30th, 2018
We have found ourselves in a new chapter of life, maybe in a bit of a midlife crisis some would say. Empty-nesters with a desire to meet new people, discover new places, eat at those gathering places off the beaten path and simply enjoy the beautiful Northern Alabama and Southern Tennessee countryside.
The Road Less Traveled
We've always had a bit of a different outlook on life than maybe most. Satisfied in the simple things, amazed at the beautiful things sometimes hidden in plain sight and hoping to find friendly people along the way with a desire to help others.
What better place to start than an old gravel road, it just spells adventure, doesn't it? Poke had run our Jeep CJ-7 "Daisy" through muddy fields, swampy creeks and woods, so what's a gravel road? We found this one on GravelMap.com after searching for ones in Limestone County. And let's face it, if it's marked "Public" we'll explore it! This little gravel road actually had a speed limit sign! 25mph! It had all the look and feel of a road less traveled and the makings of the beginning of a wonderful adventure through the scenic countryside. Just around the corner.