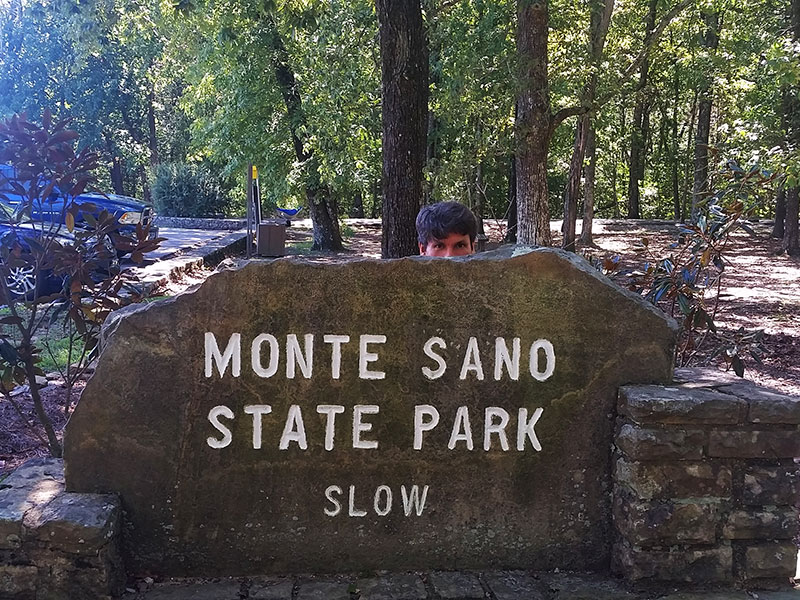 The Monte Sano Arts Festival
September 15th, 2018
Well, Daisy made it to the Big City... Huntsville and all the way to Monte Sano State Park. It was a beautiful, but hot day, and a few times I wondered if we'd ever make it or ever be cool again! Monte Sano has so many things to offer. There's something for everybody. The park itself covers 2,140 acres and has 1930's-era built rustic cottages with hiking trails, picnic areas, scenic overlooks and primitive or modern campsites.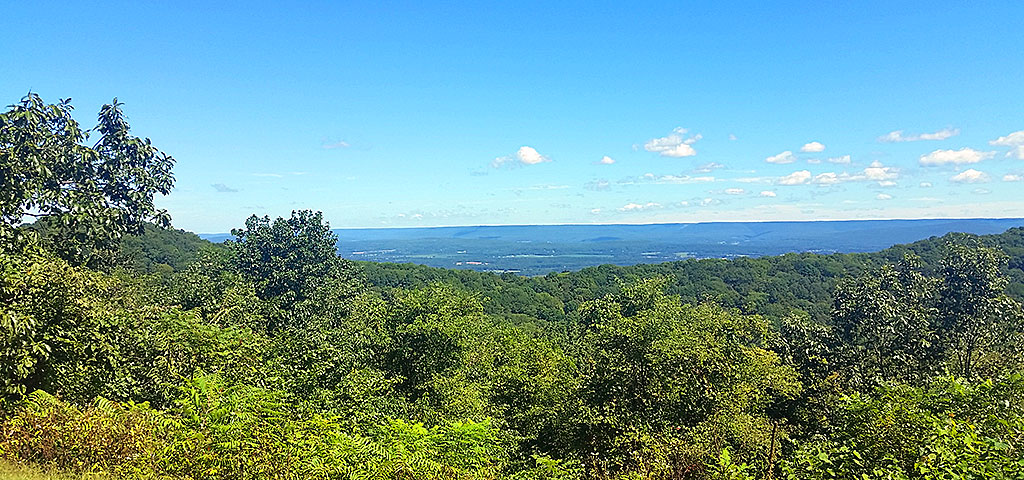 The name "Monte Sano" came from the Spanish for "Mountain of Health", when they use to send diphtheria, cholera and yellow fever sufferers to the mountain as a retreat. The Hotel Monte Sano opened in 1877 and was a 3-story Queen Anne-style luxury health resort with 233 rooms. A week's stay cost $11! Let me say that again… a week's stay at this luxurious health resort was $11!! It included horseback riding, bowling, croquet and lawn tennis! Anyone feel a case of yellow fever coming on? A railway line was even built to carry patients up the mountain to the resort. It ran from 1888 to 1896, when they filed for bankruptcy. In the 1930's, an amphitheater and lodge with rustic cabins were added in arts and crafts style. The park officially opened on August 25, 1938. Wow! What a history!
We had several plans for the day, but chose to start with a simple, rather flat 2-mile hike with beautiful views on the North Plateau Loop. Who couldn't relax and enjoy nature with those views? The hike took us to the old entrance of the park, where the road leading to it has been closed for years. It was no longer safe for traffic. I believe now the road serves as a hiking and bike trail.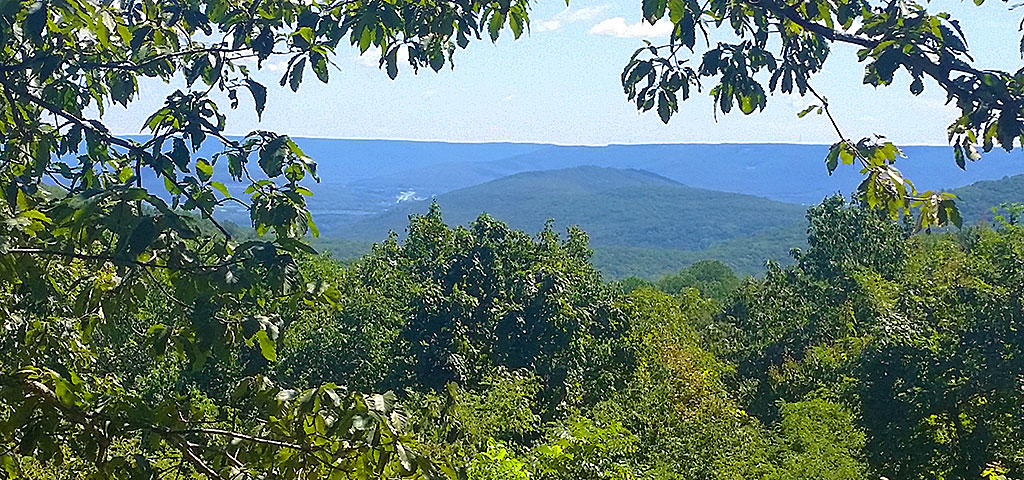 We also had a lovely picnic under the trees with some family folk and enjoyed the rest of the day walking around the Monte Sano Arts Festival. We saw amazing crafts made out of wood, metal, glass and clay, everything you could imagine. I mean these guys and gals made it look so easy, I wanted to come home and create something all on my own.  This festival is very popular so there was no shortage of people… everywhere! I'm sure we'll be back next year. Until then, we'll keep traveling the back roads looking for treasures just around the corner and maybe I'll take an art class or two!