Don't Blink...
April 16th, 2019
One day as we were heading West on Upper Snake Road in Alabama we caught a glimpse of a beautiful hidden valley. We passed it quickly even doing our usual 35 mph. The road dips and curves to the left at the best vantage point and my guess is going the posted 50 mph you probably would never see it. We just had to turn around to take a second look and slow down a bit more for Mosey to capture the picture above. Only after seeing it on our computer did we notice the small herd of cows in the shade of the trees all the way at the end of the valley. Just as in life... don't blink or you'll miss it!!
A Beautiful Winding Road Through The Tennessee Hillside
September 29th, 2018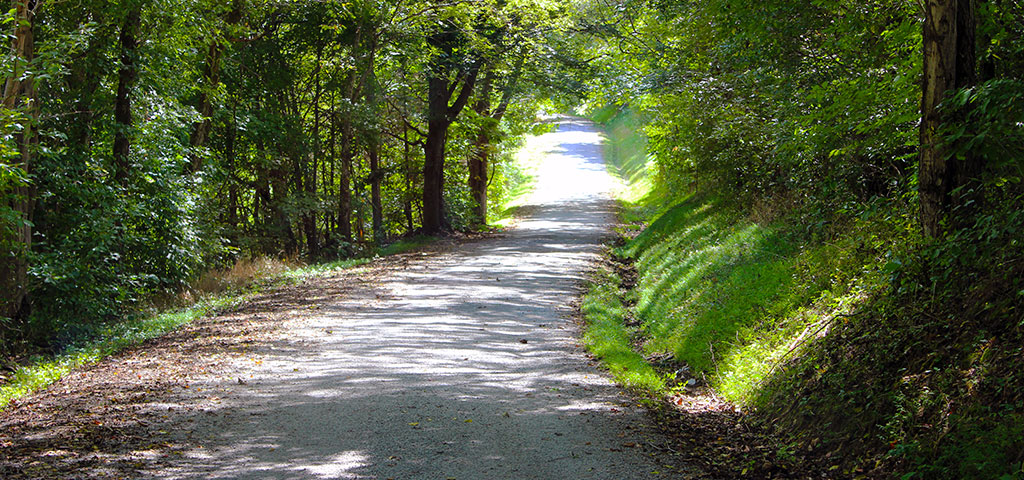 The first thing that caught our attention on this little road was the overgrown road sign and really the name itself, Gnat Grove. At first glance, we thought the road was gravel, but as we drove further along, it was more of a rural tar and chip road, so didn't make it in our Gravel Road section. Even so, the beautiful Tennessee hillside was lush and green this time of year. As we enjoyed the hills and valleys, we came to an opening in the trees giving us a view of a large tree in the middle of a field on a hillside.
We saw several dear, but not until we came to a complete stop did we see them all. Upon a closer look there was a small herd of deer. Can you count them all?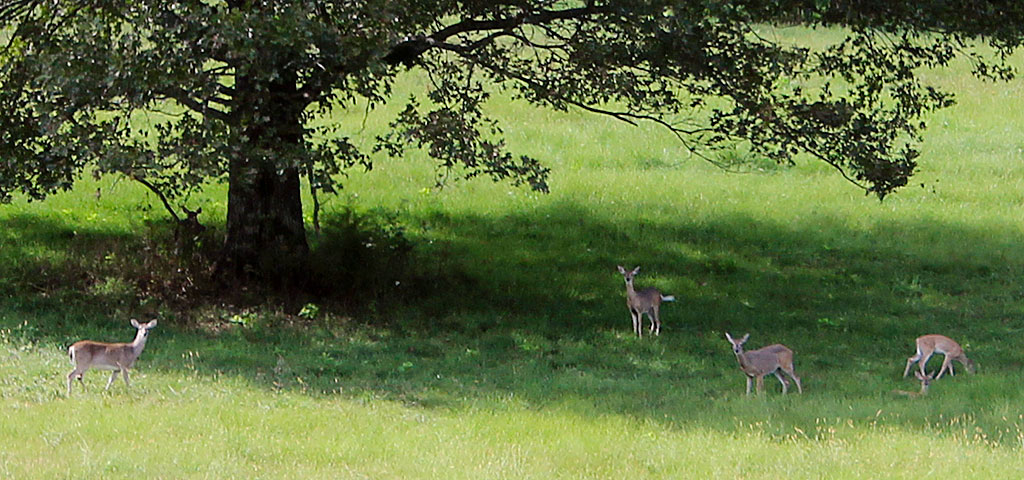 There were a total of six deer taking advantage of the shade offered by this large tree. For us, it was very unusual to see that many deer around one o'clock in the middle of the afternoon! The wonderful treasures of God's creation, just around the corner…
A Small Treasure
July 28th, 2018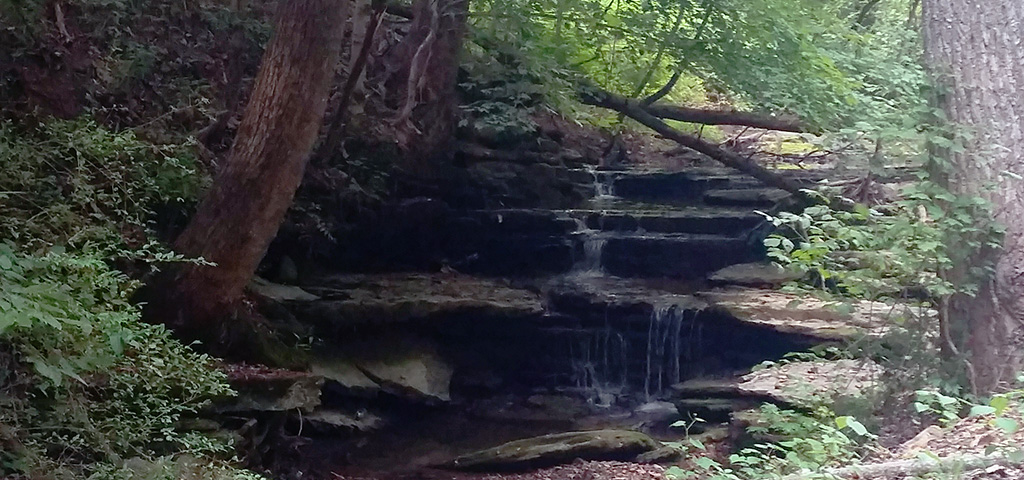 On most of our adventures I have no idea where we're going or where we are at any given moment, which honestly is quite lovely. It takes the stress off of looking for the right road to turn on, or trying to remember the roads so we can backtrack and get home! It also gives me the chance to just soak in the sights with no distractions, of course this wouldn't be possible without Poke at the wheel!
On such days, you expect to see the usual sights like hay bales, pastures with cows, horses or goats, don't forget the deer, snakes or other wild animals, lots of homes of all varieties, trees and hopefully beautiful blue skies! Which is one of the reasons why we love what we do. The further you get into the ride the more you can let go of the load you're carrying for that day and the sharper your vision becomes to the little things, the simple things. On this particular day as we were riding down Dupree Hollow in Limestone County I yelled "Look at that!", which could mean anything from "look how beautiful" to "watch out". We had come up on this beautiful little waterfall in the trees alongside the road. In this case, Poke knows to stop and out of the Jeep I jump onto the road taking pictures. We could have been on this road before, I honestly don't remember. But I wonder how many times people pass this little hidden waterfall and never see it. But that's one thing we're learning from our adventures, small treasures are sometimes in plain sight, it's just a matter of slowing down and looking around.