An Old Restaurant on a Gravel Road! You Bet!
October 19th, 2018
We found The Old CookStove Restaurant in a book a friend had given me called 'Alabama Back Road Restaurants and Recipes". It was listed as a family buffet-style restaurant in the middle of Mennonite country on one of the only gravel roads in Morgan county. A gravel road AND a restaurant, both favorites we look for!
It seems the old country buffet restaurants aren't as common as they used to be. A place where people come sit a spell and eat, but not just eat, to visit. A place where the servers know the customers by name, and might even know their "usual". There's something about sitting around a table and sharing a meal with others. It's more than eating, it's sharing life.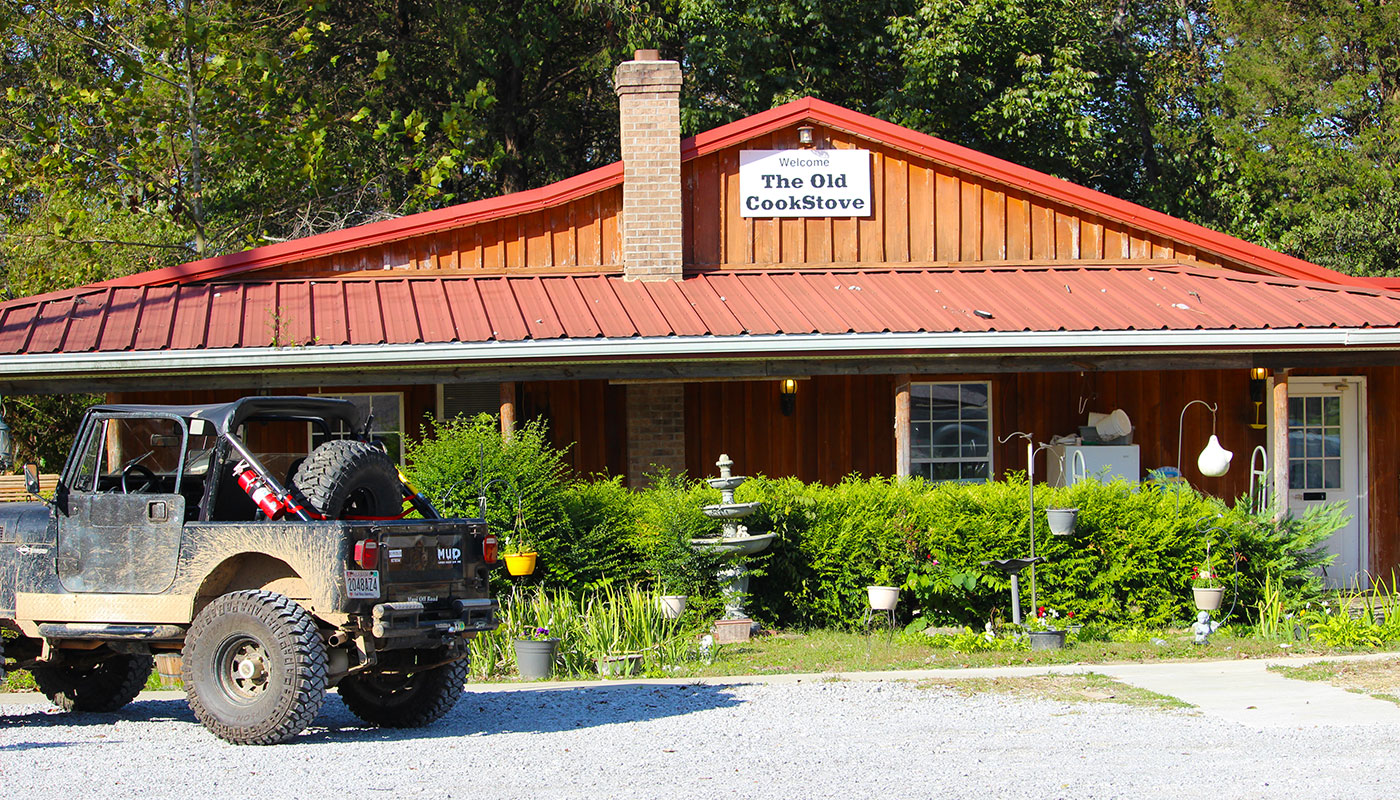 The restaurant is well marked off of Morgan County Road 55 on a little gravel road named Reeder Road. The gravel road up to the restaurant was not as long or scenic as we had hoped, but still added to the overall charm. The restaurant was in a quaint country home setting and for a small restaurant, it had an impressive spread, with a well stocked salad bar, meat, meat and more meat, more veggies to mention and a dessert bar with homemade ice cream! What more could you want? Poke tried most everything and rated it with 4 napkins, with some items even higher. He really thought the meatloaf was delicious, and carrots that melted in your mouth. And give him some cobbler and homemade ice cream still in the churn, and well, he's done!
I loved looking at the Mennonite wares, quilts, purses, jams/jellies, cakes and candles. I could've spent quite a bit just on quilts alone, they had some beautiful ones! And the old cookstove was right there in the middle of things, which just screams country charm!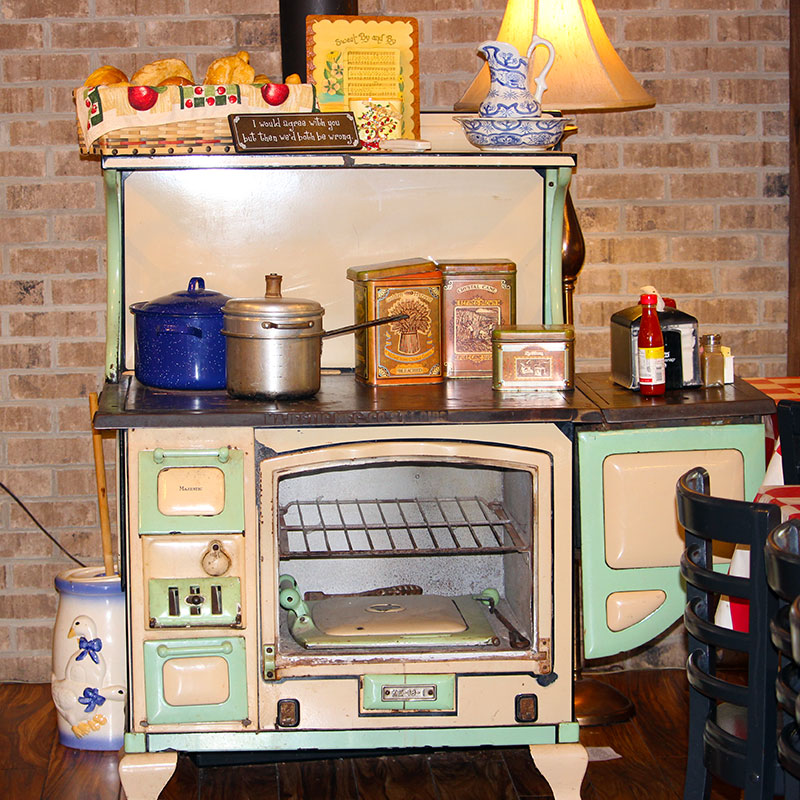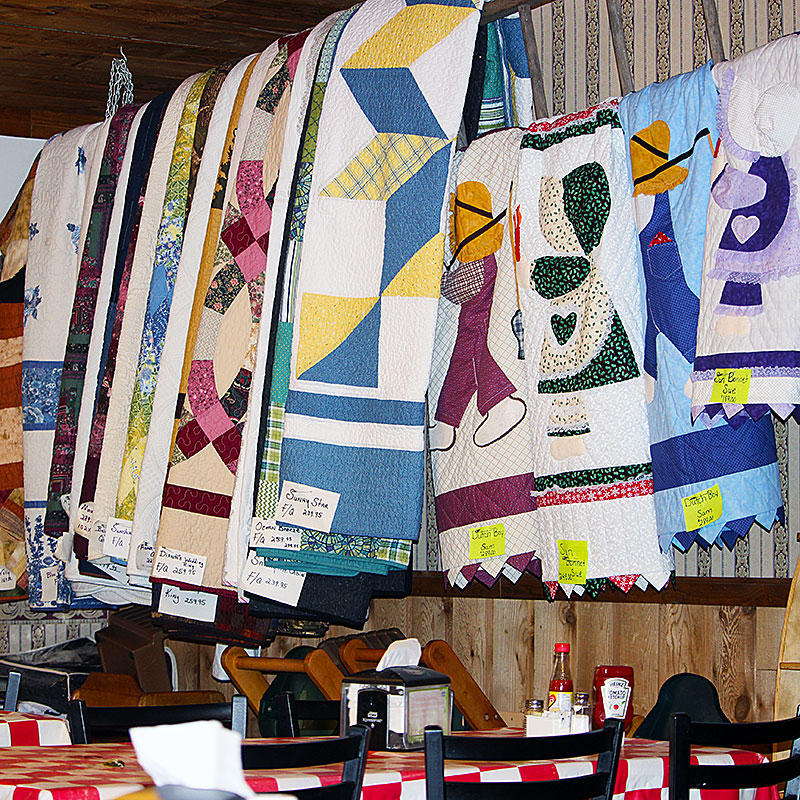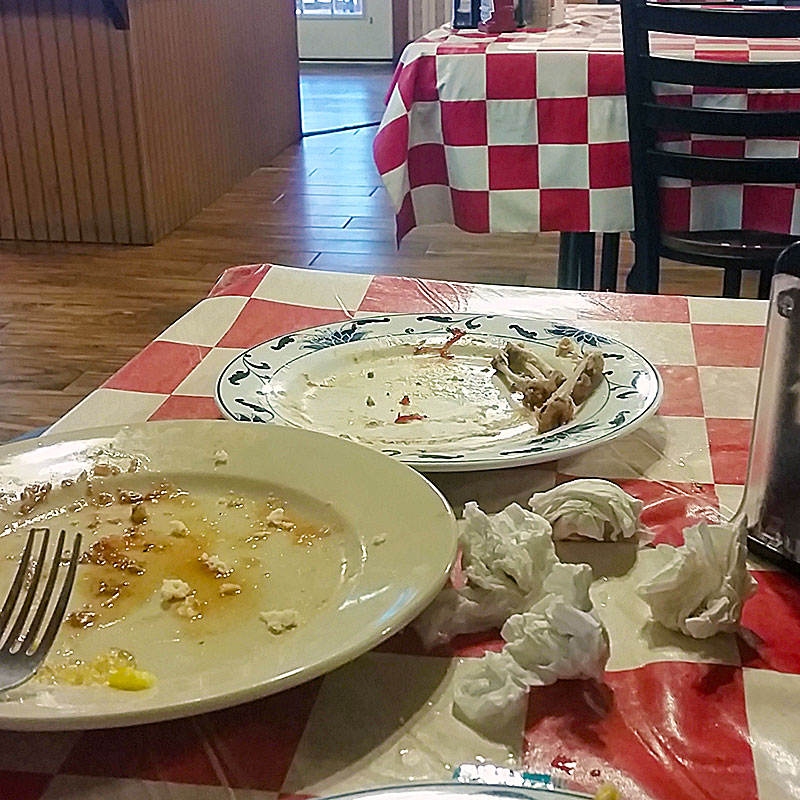 They seemed to have a constant stream of regular customers and we could see why. We enjoyed some time sitting on the porch after our meal before loading up in Daisy for the drive home. There were plenty of places to sit and let your meal settle. Now that I'm home, maybe I should really go back for a few of those quilts, I mean Christmas is coming very soon, and a beautiful quilt would make a great gift, don't you think? Oh and some of those sweets! Well, looks like a trip back might be in order... see ya there? It's a charming little treasure, just around the corner.